One First Security S.A
3696Visits to this profile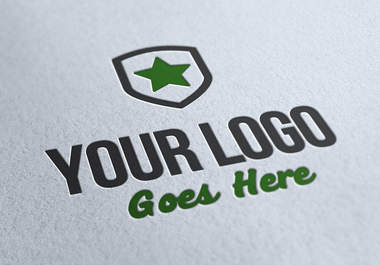 Distribuidor Mayorista en Seguridad Electronica y Equipos de Generación Eléctrica
Email addresses
: info@onefirstsecurity.com

: francisco.fava@onefirstsecurity.com
Phones
Offices Addresses
Services
indicarle sobre la garantía absoluta que éstos poseen. One First Security S.A. es una empresa con muchos años de experiencia

es esta la causa por la cual le garantizamos que no se sentirá jamás defraudado o decepcionado por nuestra compañía. Lo esperamos entonces

en horarios de oficina para averiguar y tener una idea más clara de todos nuestros servicios y productos. Está usted invitado cordialmente a conocer las instalaciones de nuestra entidad el día y la hora en que le sea propicio.

A través del presente lo saludo muy cordialmente y a su vez deseo darle a conocer los diferentes servicios que brinda nuestra empresa One First Security S.A. desde ya hace más de 3 años. Nuestra empresa se especializa en la producción y comercialización de soluciones de Seguridad

de la más alta y exclusiva calidad en el mercado. Asimismo

por ello deseamos informarle sobre los mismos y a su vez

como usted puede constatar

Energías renovables sustentables

en el área de Seguridad Electrónica. Cada mes nos capacitamos más y más y buscamos modernizarnos de acuerdo a cómo avanza la tecnología de hoy en día

son los de mayor acogida y preferencia a nivel nacional e internacional

nuestros productos

https://www.facebook.com/Termotanquesol/
COMPANY INFORMATION NOT CONFIRMED
---
The information is being displayed, has not been confirmed, we dont know if the company actually exist or if the company is legally authorized to make business.
Description Of The Company
Distribuidor DPP equipos de seguridad electronica y Equipos de Generación eléctrica
---
About
A través del presente, lo saludo muy cordialmente y a su vez deseo darle a conocer los diferentes servicios que brinda nuestra empresa One First Security S.A. desde ya hace más de 3 años. Nuestra empresa se especializa en la producción y comercialización de soluciones de Seguridad, Energías renovables sustentables, de la más alta y exclusiva calidad en el mercado. Asimismo, nuestros productos, son los de mayor acogida y preferencia a nivel nacional e internacional, por ello deseamos informarle sobre los mismos y a su vez, indicarle sobre la garantía absoluta que éstos poseen. One First Security S.A. es una empresa con muchos años de experiencia, como usted puede constatar, en el área de Seguridad Electrónica. Cada mes nos capacitamos más y más y buscamos modernizarnos de acuerdo a cómo avanza la tecnología de hoy en día, es esta la causa por la cual le garantizamos que no se sentirá jamás defraudado o decepcionado por nuestra compañía. Lo esperamos entonces, en horarios de oficina para averiguar y tener una idea más clara de todos nuestros servicios y productos. Está usted invitado cordialmente a conocer las instalaciones de nuestra entidad el día y la hora en que le sea propicio. Sin otro particular, me despido de usted y le agradezco por el tiempo y atención brindados.
---
Alternative private security companies that provides services in the area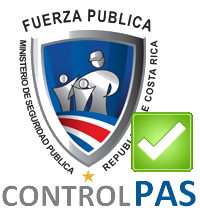 PASECO
Brindamos Servicios de Seguridad Privada y Limpieza.
E-mail:
recursoshumanos@pasecocr.com
gerencia@pasecocr.com
Phone
4001-1980
---
Address
La Loma 400m norte del tanque de agua.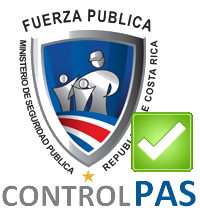 Grupo Global Seguridad
Grupo Global Seguridad es una compañía líder que ofrece servicios de seguridad física y electrónica. Contamos con alianzas a nivel mundial y actualmente operamos en el mercado costarricense. Nos caracterizamos por nuestro profesionalismo, competividad y llevamos la seguridad a un nivel superior para poder garantizar la satisfacción de nuestros clientes y superar toda expectativa.
E-mail:
mercadeo@grupoglobal.co.cr
Phone
71108637
---
Address
Escazu Corporate Center Escazú, Costa Rica