Inversiones SERVIPAB, S.A
611995Visits to this profile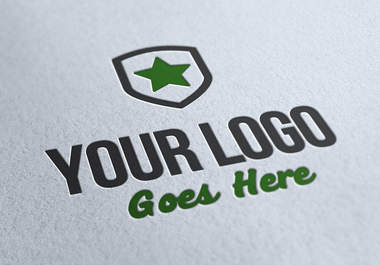 HONESTIDAD, RESPONSABILIDAD Y SEGURIDAD
Email addresses
Servicio al cliente: seguridad.servipab@hotmail.com
Phones
Administracion: (506) 8935-1761

Oficinas Centrales: (506) 2222-1331
Offices Addresses
Services
Seguridad Comercial.

Investigaciones.

Estudios de seguridad.

Seguridad Industrial.

Servicios de escolta.

seguridad CCTV.

seguridad Residencial.

Monitoreo de Alarmas con respuesta.

@inversionesServipab
Description Of The Company
Inversiones Servipab, S.A Cédula Jurídica numero 3-101-650060. OBJETIVOS: Satisfacer plenamente las necesidades de nuestros clientes VISIÓN: Seguir manteniendo la fidelidad de los clientes, ser empresa líder especializada en el sector de seguridad privada modalidad física, crear y desarrollar formas técnicas con nuestro personal para el buen desempeño y servicio asía nuestros clientes y sus visitante. MISIÓN: Prestar el servicio de seguridad privada cumpliendo a cabalidad con los compromisos adquiridos con nuestros clientes, utilizando equipo de vanguardia garantizando seguridad y bienestar a nuestros colaboradores. VALORES: Honestidad, Responsabilidad y seguridad. Podemos ayudarle, tenemos una gama de servicios que abarcan sus necesidades, y lo mejor es que tenemos años de experiencia dando nuestros servicios. Seguridad Física. Hoteles. Centros Comerciales. Residenciales. Condominios. Oficinas. Colegios, y mucho mas. Tenemos una gran lista de clientes y estamos orgullosos de darla a conocer. Entre nuestros clientes tenemos: INMOBILIARIA VMG, S,A. GEOINTER COSTA RICA S.A CONDOMINIOS QUISQUELLA AVANTIKA COSTA RICA INVERSIONES CIELO AZUL CORPORACIÓN LARED, LTDA. COMERCIALIZADORA DE ROPA DEPORTIVA LTDA. INGENIERÍA AJIP LIMITADA. CONSTRUCTORA TAPEZCO. EUROBUS, S.A.
---
About
Inversiones servipab, S.A. Es una empresa de capital familiar. Iniciamos en medio de muchas adversidades tanto familiares y laborales, de la mano de un gran amigo nació la idea de la empresa. los retos mas grandes ha sido luchar contra la deslealtad, lo hemos logrado a puro trabajo, con máximo esfuerzo y corazón de servicio. Seguridad servipab es una empresa de seguridad costarricense, que cumple con todos los tramites de ley y con altos estandares de calidad. El campo de la seguridad privada es uno de los más competidos hoy en día pero, por desgracia, muchas de las opciones implican riesgos para usted, sus seres queridos y su patrimonio. Darnos cuenta de esta realidad, nos dio la pauta para integrar un equipo de élite que, manteniendo costos accesibles, le proporcione un servicio óptimo. Para ello, en Servipab hemos ideado estrategias superiores para nuestra selección de personal, equipamiento, capacitación y planeación de estrategias de seguridad. Estamos orgullosos de poder ofrecerte una opción accesible, confiable y eficaz para cada necesidad. Te proporcionamos desde seguridad para eventos masivos, ya sean públicos o privados, hasta seguridad para industrias, corporativos o transportes. Manejamos los mejores trabajos en el sector, proporcionando apoyo con tecnología de punta y personal altamente capacitado. Sabemos que cada negocio tiene sus propias necesidades de seguridad, por eso, hemos orientado nuestros conocimientos y nuestra experiencia a desarrollar una gran variedad de funciones de vigilancia que se adapten a todos los sectores. Después de realizar un análisis operativo de sus instalaciones, le recomendaremos los servicios que mejor se adapten a sus necesidades de seguridad. En Servipab brindamos servicios de seguridad comprensivos, profesionales de muy alto nivel, con altos estandares de calidad por muchos años. Contamos con todos los permisos de ley, junto con los seguros correspondientes que demanda el estado y nunca hemos contado con incidentes. Tenemos la capacidad de servirle en diferentes campos, de manera industrial, comercial, residencial, entre muchas otras necesidades de seguridad privada que pueda tener. Tenemos una larga lista de clientes satisfechos con nuestros servicios en todo el pais y esa lista sigue creciendo, y consideramos que el exito se debe a la calidad con la que hacemos nuestro trabajo. Si usted esta buscando seguridad privada en Costa Rica, somos su mejor opción.
---
Alternative private security companies that provides services in the area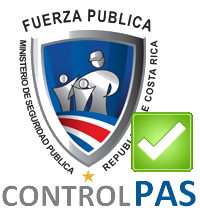 PaSeCo A&B S.A
¿CUANTO VALE REALMENTE SU SEGURIDAD?
E-mail:
gerencia@pasecoayb.com
recursoshumanos@pasecoayb.com
Phone
84790714
27797368
8944-6945
---
Address
75 mts al este y 25 sur de la Compañía nacional de fuerza y luz].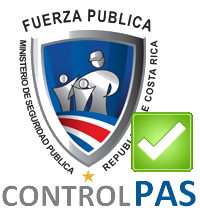 K-9 Internacional S.A
Sin duda la empresa de seguridad privada mas grande de Costa Rica. Con una lista de clientes muy importantes, entre ellos, el Aeropuerto Juan Santa Maria, Wallmart entre muchos otros.
E-mail:
info@k-9corporation.com
cotizaciones@k-9corporation.com
rh@k-9corporation.com
Phone
2263-9093
---
Address
Santo Domingo de Heredia,de la Basilica 200 metros al Sur,edificio esquinero